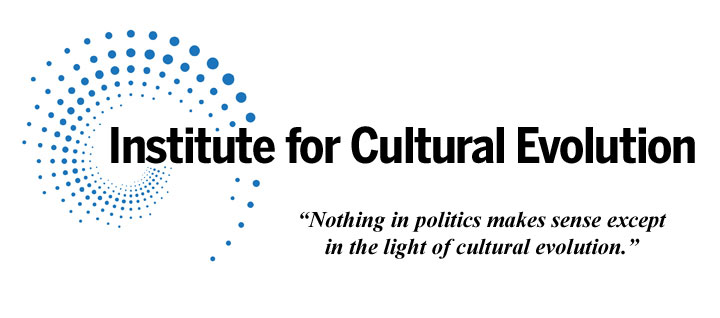 Steve is one of the four Founding Partners of the new nonprofit think tank, The Institute for Cultural Evolution ("ICE"). This social and political policy foundation is organized around the goal of applying insights from Integral philosophy, developmental psychology, evolutionary theory, and the social sciences to help create significant forward movement in the evolution of the American political landscape.
ICE will endeavor to produce politically significant cultural evolution through a series of focused campaigns designed to influence public opinion on a variety of difficult issues. ICE's first two Campaign Plans target the issues of climate change and political gridlock. These campaigns for cultural evolution include detailed persuasion strategies and media tactics for achieving realistic, measurable goals that will represent real progress on these pressing challenges.
In addition to Steve, ICE's Founding Partners include fellow integral authors Carter Phipps, Elizabeth Debold, and Michael Zimmerman. For more information, and to download ICE's Campaign Plans and proposal documents, please visit The Institute for Cultural Evolution (www.culturalevolution.org).
Institute for Cultural Evolution partners Steve McIntosh and Carter Phipps present the think tank's climate plan and polarization plan, as well as some background on the evolutionary thinking behind their approach. The video consists of a 50 minute powerpoint presentation followed by audience questions and discussion. Recorded on April 1, 2013 at The Integral Center, Boulder, Colorado.