Steve McIntosh's Newsletter, October, 2014
Quest Books is Publishing My Next Book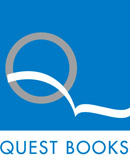 My forthcoming book, The Presence of the Infinite: The Spiritual Experience of Beauty, Truth, and Goodness, will be published by Quest Books. Since 1965, Quest has sold millions of spiritually-themed books, including titles by Jiddu Krishnamurti, Ken Wilber, and Frithjof Schuon. The exact publication date will be announced as soon as it is finalized. I will also be posting excerpts and news of the book's prepublication progress in the time ahead.
Here are the titles of the 8 chapters:
• Spirituality in America: In Search of Leadership
• The Spiritual Teachings of Evolution
• Spiritual Experience from an Evolutionary Perspective
• The Spiritual Experience of Perfecting the Universe
• Contemporary Spiritual Currents: Progressive and Nondual
• A Constructive Critique of Nondual Spiritual Teachings
• Toward the Further Evolution of Spirituality
• Toward a Method for Evolving Consciousness
New Video Online Presents Some of My Latest Thinking
Even though the book will not be out for a while, you don't have to wait to hear some of my new ideas. These are explored in a new video on my website. Recorded at the Highland City Club, in Boulder on Sept 11, 2014, in this hour and 15 minute-long video I explore how evolution creates value as it unfolds through the structure of emergence. Ever since the big bang, something more has been coming from something less, and this pattern of emerging reality shows how evolution is moving toward the beautiful, the true, and the good through its influence on us.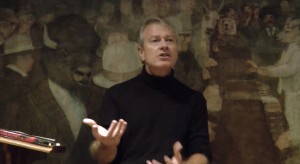 The audience questions at the end of the talk were great and allowed me to explain what I mean by "the Infinite," and also offer critiques of transhumanism, the New Age, and postmetaphysics. Thanks for checking it out when you have a chance.
The Institute for Cultural Evolution Launches a Crowdfunding Campaign and a Series of Teleconference "Caucus Calls"
The evolutionary think tank I have co-founded ("ICE") is now "going more public" by initiating a series of free participatory "Caucus Calls" designed to advance our vision of the "Future Left" and the "Future Right." Our initial live Caucus Call will be held Saturday, October 25, beginning at 10:00 AM Pacific Time, ending just before noon. The call will be hosted by Carter Phipps and me, and will feature panelists Terry Pattern and Elizabeth Debold, who will describe their vision of a more evolved political Left.

While we are starting on October 25 by focusing on the Left side of the spectrum, our initial caucus call on the "Future Right" will be held soon after the completion of ICE's upcoming Indiegogo crowdfunding campaign.
Register to participate in this free inaugural teleconference on the Future Left.
I will be sending out a separate email about ICE's Indiegogo crowdfunding campaign as we approach the launch date of October 22nd.
Read more on the ICE's Indiegogo crowdfunding campaign.
Thanks again for your interest and support. Feel free to send me an email if you have any questions.
Sincerely,
Steve McIntosh