My Interview with Tom Amarque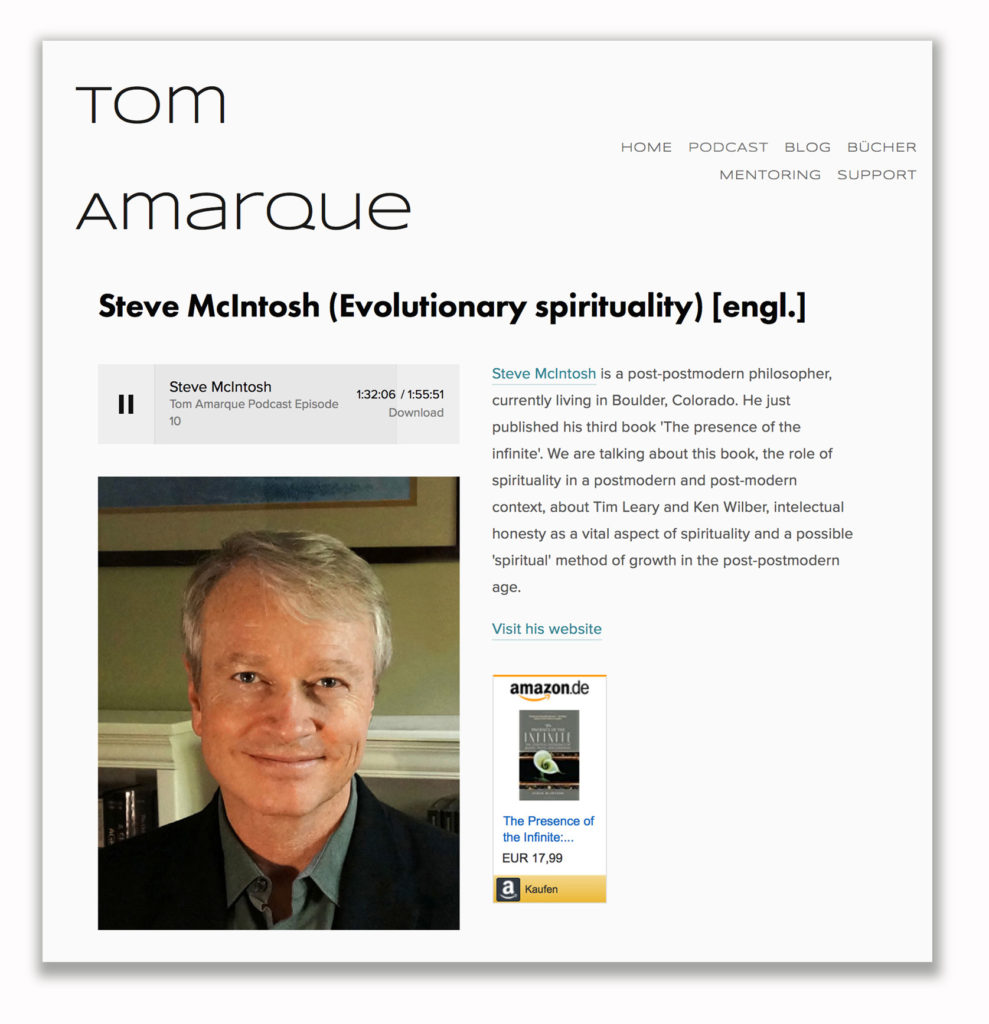 I'm frequently invited to give video and audio interviews. And some of these I'm quite pleased with. Usually, however, I'm speaking to a general audience and starting from scratch, so to speak, in explaining the basics of my thinking.
One of these interviews however, which I recorded last year and recently had occasion to re-listen to, stands out as particularly good. This interview is published in a podcast series by German writer and publisher Tom Amarque. Tom's questions were all very good, and I think this is the best podcast I've done since The Presence of the Infinite was published. So I'm reposting here on my blog so you won't miss it.
Thanks for listening to this and other interviews on Tom's excellent "Lateral Conversations" podcast series:
http://www.tom-amarque.de/lateralconversations/2016/2/12/steve-mcinstosh-evolutionary-spirituality